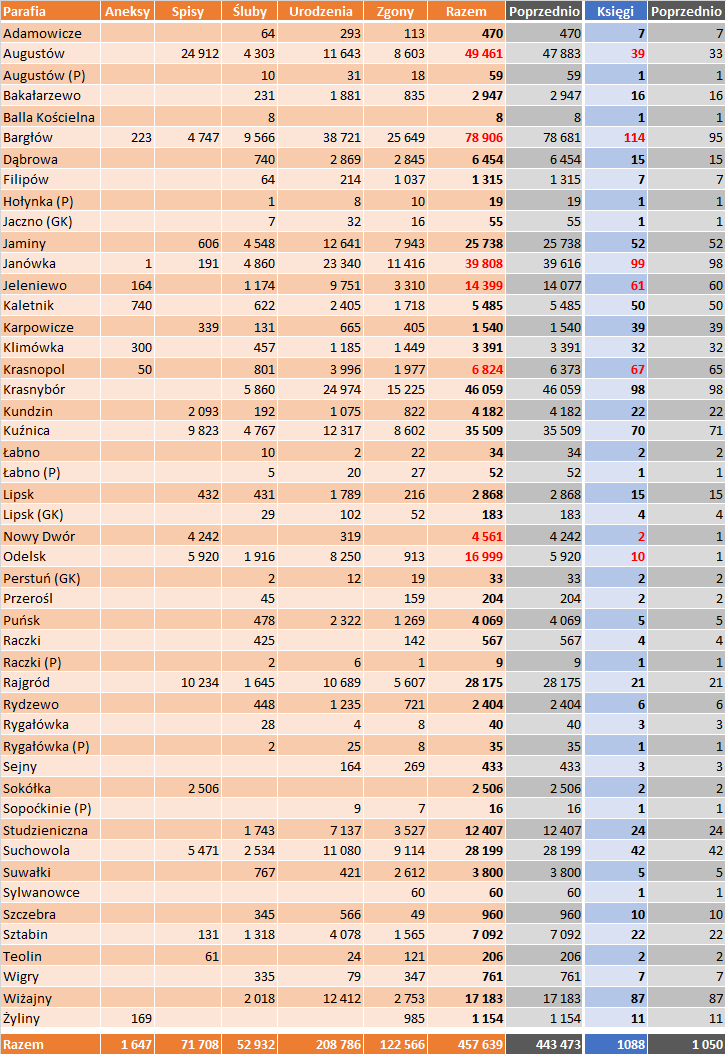 Indexing
In December, we added nearly 14 000 new indexes from 38 new books and document collections to Geneo search engine . We have added more indexes from the following parishes: Augustów, Bargłów, Janówka, Jeleniewo, Krasnopol, Nowy Dwór and Odelsk. At the same time, as usual, we complement and amend previously added indices.
The following people indexed and verified texts for us in December:
Bartosz Choroszewski
Anna Croizet
Tomek Gaździński
Albin Kożuchowski
Bogusław Okuniewski
Wiola Ostrowska
Jola Zielińska
Thank you to all of the above mentioned people! More numerous indexes, we hope including many from new parishes coming soon!
We also recommend to take a look at a more detailed table showing the number of indexed record files broken down by year, parish and type of record. You can find it here.
As December is the last month of the year, it is worth taking a closer look at JZI's indexation achievements of the passing year. The year 2020 brought almost 192,000 new indexes from 474 books and collections of documents. In this respect, it was certainly an exceptionally successful year.
Publishing activities
Na początku grudnia do druku oddaliśmy, a dosłownie od kilku dni jest w naszym magazynie kolejna, szósta już pozycja z serii "Save from oblivion" pt. "A Diary From The Drawer" by Mrs. Raisa Jefimow. It has been available in our stock for literally several days.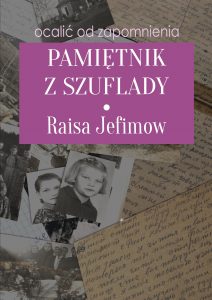 It is a story about the most difficult period of the author's life - the years of war and Stalinist period. The story ends in the 1960s. The majority of these events relate to Gabowe Grądy, Augustow, Rutki-Tartak, where she initially worked, part of Grodno and East Prussia, where she was sent with her parents for forced labour. She writes a lot about the love of her life. From the content of the book one can deduce how the tragic events of childhood and youth shaped the author's character and how it gradually transformed when life slowly stabilized. The author perfectly remembers the names of all the people she mentions. Since Mrs. Raisa was born in a family of Old Believers, at the end of this book, as a supplement, we published a chapter by Dr. Eugeniusz Iwańc devoted to Old Believers - their culture and history. This excerpt, together with illustrations, comes from the book "Studies and materials to the history of the Augustów Lake District" edited by Prof. Jerzy Wiśniewski.
The published diary had long been lying in the author's drawer and saw the light of day quite accidentally. We are wondering how many more drawers in the apartments and houses of many Suwałki residents conceal similar stories. For the authors, such memories may seem ordinary, but for the generation of their grandchildren and great-grandchildren they will be fascinating. It would be a pity for them to stay forever in the drawers.
Earlier this year we published two more interesting positions, which were and still are very popular. Their cover artwork thumbnails can be seen below: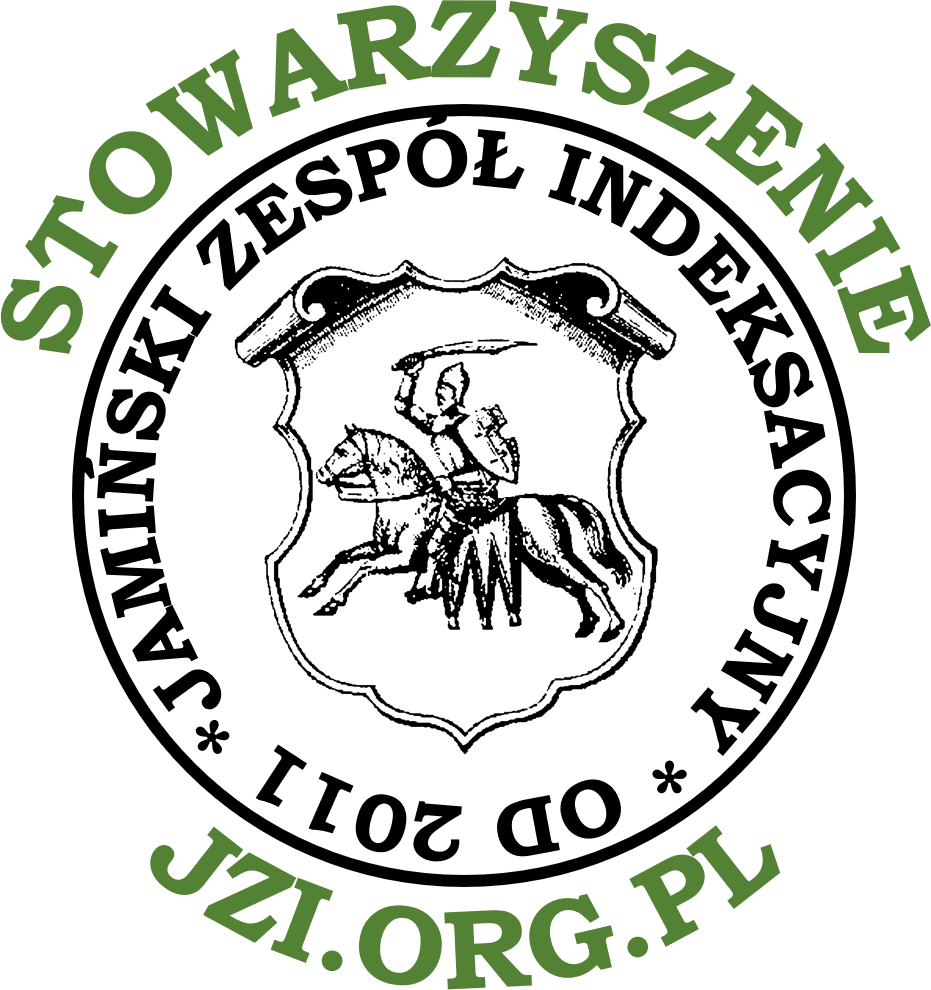 Latest posts by Jamiński Zespół Indeksacyjny
(see all)