Description
Author: Barbara Salwocka
Edition: 1
ISBN: 978-83-951660-9-9
Pages: 164
Format: 17x24 cm
Cover: soft, lacquered
More information
The aim of the work was to illustrate the language of the small homelands, one of thousands in our country. Every small community is a mirror of past, present and future culture. Like a sculptor, it models the material until the intended figure with specific content and form is created. With my work, I would like to bring the world sculpted by our predecessors, a world on which future generations will shape their culture.
I was fascinated by the old culture and life of the poor, but very enthusiastic community of the small village of Podmacharce, nestled in the heart of the Augustów Forest. Stanisław Salwocki, a man who was passionate about the smell, freshness and silence of the forest, delighted with the smell of mowed meadows, plumpness of plowed soils, singing larks at dawn told me about this life with the crackling doors of a heated stove. It is a story about the life of a former village sung with folk songs and beaming with unusual interpersonal friendship, despite the worries of great, sometimes poverty, the sound of war shots. A story that sounds like a legend today. And all these picturesque, extremely expressive images spoken in a delightful, beautiful dialect, interwoven with rural voiced songs gave memories of this unique character and fairy-tale mood.
The memories of Mr. Stanisław - my main informant - were like a fascinating journey through distant lands for me. Meeting with the adventure in his stories meant that at least in part I wanted to bring the unusual world of the former forest village today and save the memories of our ancestors as colorful as flowers. The unique fascination with beauty, simplicity and language grew in a dark room with a glittering glow from a hot furnace and became the nucleus of this work.
The book covers the subject of wood, its processing from cutting in the forest to the creation of the final product and wooden construction. The work was consulted by prof. dr hab. Barbara Falińska, linguist and researcher of the Suwałki dialect.
Click hereto listen to fragments of the original recordings of conversations with Mr. Stanisław Salwocki on work in the forest and rural construction.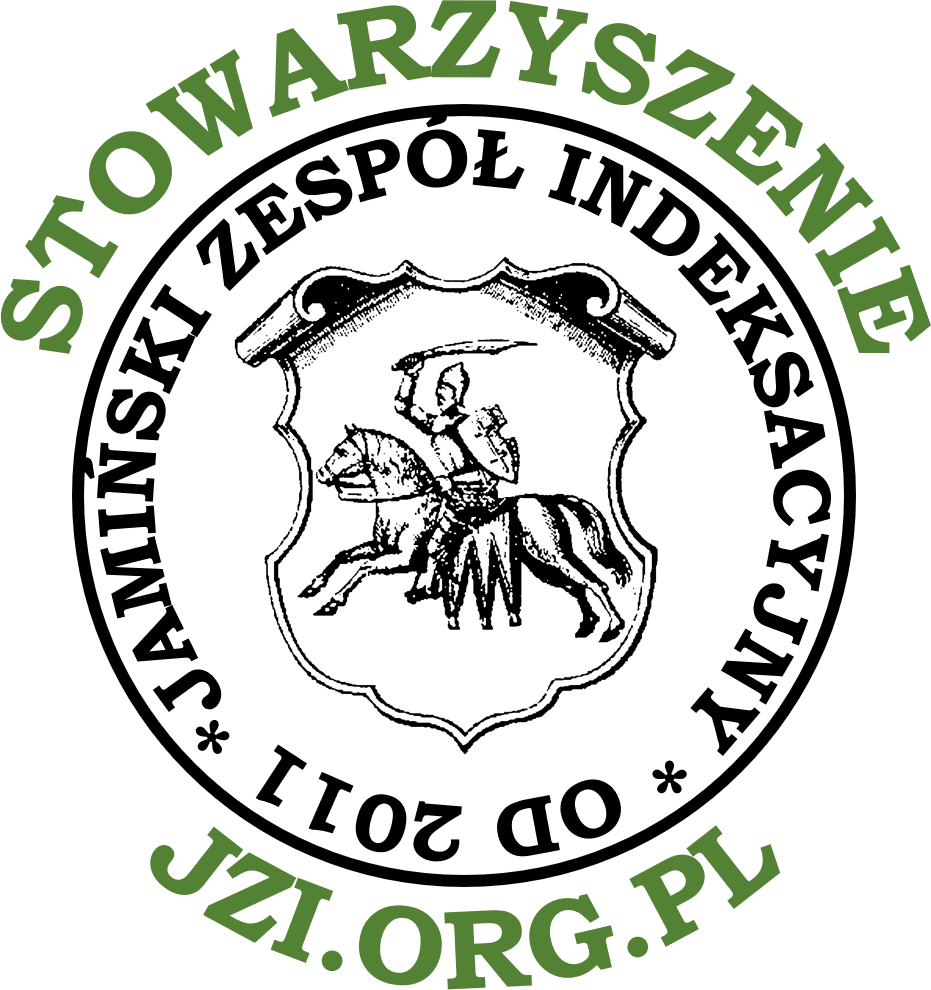 Latest posts by Jamiński Zespół Indeksacyjny
(see all)