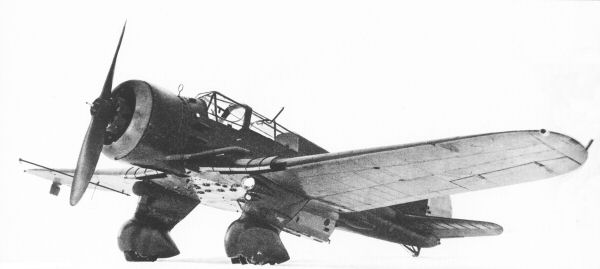 Today, an unusual post about the short history of the SPL Dęblin Reserve Reconnaissance Squadron. I am writing about this unit because of cadet pilot Franciszek Bernatowicz, my wife's cousin, who served in this unit. He was born in Chicago in 1917, but his father Antoni comes from Jastrzębna in the Krasnybór parish and hence the branch's history is connected with the subject of interest of the Jamiński Indexing Team.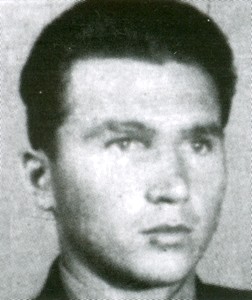 In 1921, the entire Bernatowicz family returned to Poland and settled in Augustów. In the following years, they moved to Grodno in search of work. Franciszek Bernatowicz has always been interested in aviation and dreamed of flying. In 1937, he enrolled at the Aviation Cadet School in Dęblin, which he was to graduate in 1940 as the 13th Promotion. These plans were interrupted by war. The promotion was accelerated and already on September 1, Franciszek was appointed a lieutenant pilot. Below is a short, covering a dozen or so days, historical outline of the unit in which Franciszek Bernatowicz fought in September 1939. His further fate is a long story, which I may someday tell.
Reconnaissance Reserve Squadron
On the night of September 6-7, 1939, Captain Observer Maksymilian Brzozowski evacuated from Dęblin (he was a lecturer at SPL Dęblin), receives at the airport Żyrzyn the order from the Head Of Aviation (via Col. Wieden) to organize a reserve squadron. It was to be formed by trained crews that would complement the the front units.
Flying crews would have been recruited from among cadets who graduated SPL Deblin after an expedited, 2-year course. The crews were supposed to consist of first 10 ranks from the Observer Training Squadron No.4 and Flying Training Squadron No.3.
Shooters (airborne) were to be chosen on an ad hoc basis from among cadets-observers or volunteers from technical staff with appropriate qualifications.
In this way Reconnaissance Reserve Squadron was formed.
Squadron Commander: Capt. Obs. M. Brzozowski
Observers: Cadets Antoni Banachowicz, Władysław Cehak, Edward Chorąży, Wiktor Dobrzański, Alojzy Dreja, Stefan Gawłl, Jan Jozepajt, Gerard Kunowski, Bronisław Kuźniar, Józef Mika - all of them from thirteenth promotion.
Pilots: Cadets Franciszek Bernatowicz, Czesław Daszuta, Kazimierz Dolicher, Bolesław Klecha, Włodzimierz Łomski, Jan Matuszkiewicz, Kazimierz Stankiewicz, Konrad Stembrowicz, Jerzy Zbierzchowski, Sergeants Instructors Jan Kowalski, Henryk Pietrzak, Leonard Pruski.
Full time squadron status: trouble here.
Kind of 7 PZL P-23A "Karaś", but according to some sources 9 or 10 (although so good that everyone agrees that there were only P-23A in this squadron).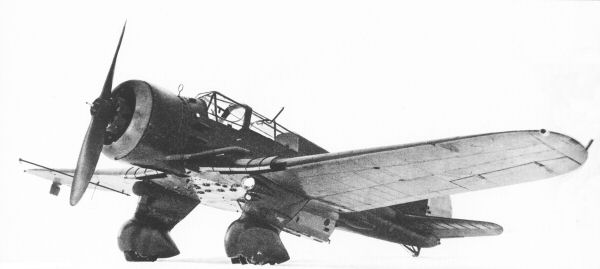 Immediately about the fate of these aircraft, although it breaks the chronology (and it is not so certain or unambiguous):
damaged in the fight against Me-109. He was forced to destroy the enemy plane with a machine guns round
shot down by Me-109 over Brody
shot down by Me-109 over Brody
evacuated to Romania
evacuated to Romania
evacuated to Romania
evacuated to Romania
obtained from supplements. Fate not determined.
Furthermore:
Apparently, two Karas landed in 1939 in Soviet territory in mysterious circumstances. In 1940 they were shown next to Łoś and Lublin R XIII as a war prey in Kiev. Further fate - unknown.
The staff was accommodated near the airport in the buildings of the Żyrzyn farm. After the organization of the unit was completed (several mechanic brigades from the evacuated CWL1 were also incorporated), Capt. Brzozowski was ordered to fly to Wielick airport near Kowel.
September 10
German bombers are attacking Warsaw-Puławy road from a low attitude. They set fire to the nearby village of Żyrzyn. Żyrzyn airport is well camouflaged and is not bombed.
In the afternoon - the squadron starts to Wielick.
Landing - with difficulty: the airport in Wielick is overcrowded with planes.
Capt. Brzozowski accommodates staff with problems. He decides to change the airport as soon as possible due to the possibility of bombing: planes constantly landing and taking off enable recognition despite relatively good masking.
September 11
The crew consisting of: Capt. Brzozowski, Cadet Pilot Bernatowicz and Cadet Observer Shooter Kuźniar flies before noon in search of the future squadron airport. During a lonely flight, Karaś is attacked by Me-109, who is shot down by a cadet Kuźniar as a result of the fight (according to memories of A. Dreja). Karaś is damaged - the pilot must land. The plane crashes. Cadet. Kuźniar suffers a serious back injury (this will prevent him from flying in the future). Capt. Brzozowski also injured - but lighter. Only pilot Bernatowicz comes out of this skirmish with relatively light injuries.
The squadron is based in Wielick until September 13 - it does not fly any flights, it deals with servicing and keeping Karaś's in full readiness.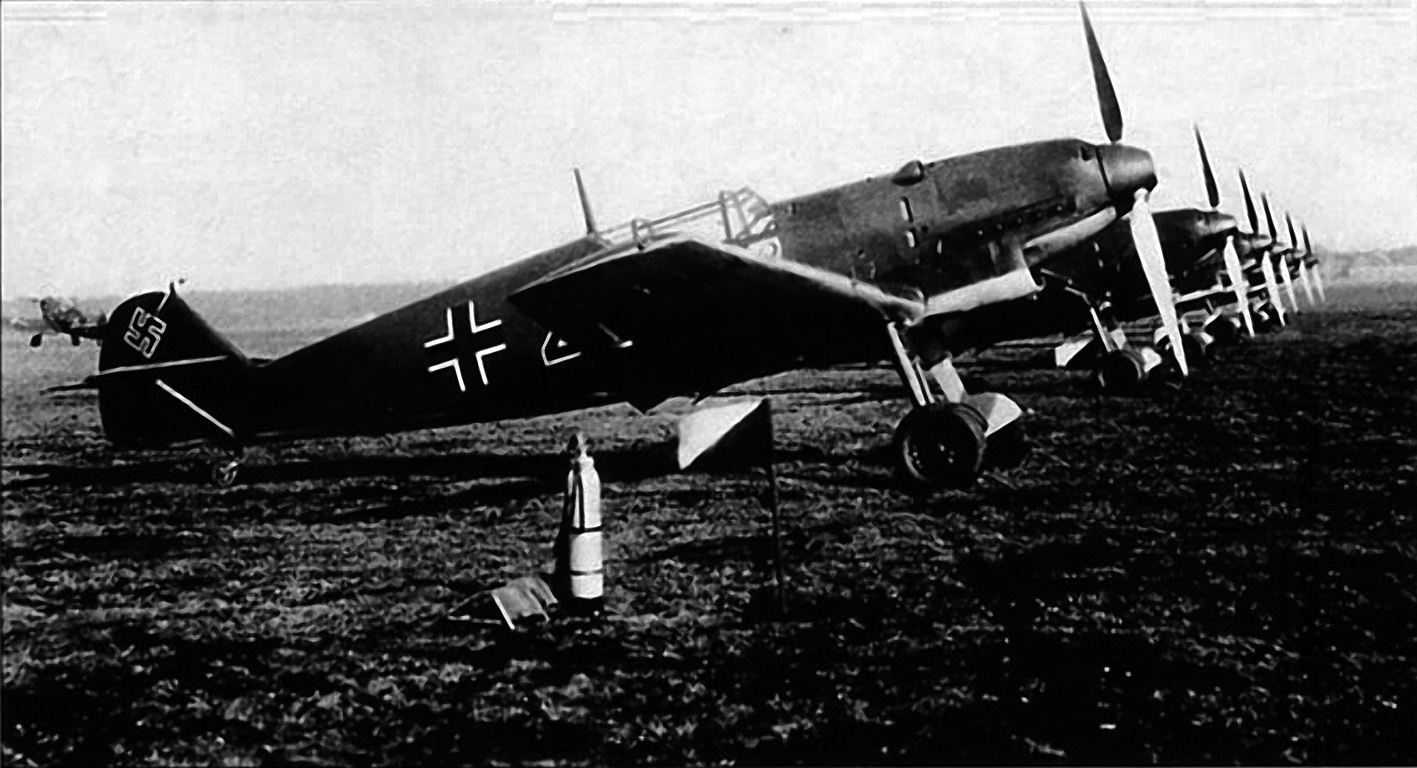 September 14
At noon the squadron's commander receives an order to move the unit to the Stanisławów district. Start at around 15.00. Flying over Brody, the squadron is attacked by German fighters (a fierce German attack on the transport of propellants and equipment gathered at the railway station).
As a result of the Messerschmitt attack, two Karaś's are shot down: the crew of Cadet Observer Mika, Cadet Pilots Włodzimierz Łomski and Jan Matuszkiewicz die, the second crew - a Cadet Observer Cehak, Platoon Commander Leonard Pruski and Cadet Observer Shooter ??? - despite the aircraft fire, it lands in a contingent area.
A wounded observer is pulled out of a burning plane by Platoon Commander Pruski and taken to the hospital in Tarnopol.
Crews of Cadets Observers Banachowicz and Dreja are firing at the enemy and getting out of trouble. Just like the other three Karaś's, which bypasses the Messerschmitt fire. All five squadrons land without further adventures at the bombed airport in Stanisławów.
September 15
Another order is coming to depart to the Nowosiółki landing site near Zaleszczyki. Here Capt. Brzozowski awaits orders for the next two days.
September 17
In the morning, Capt. Brzozowski receives an order to fly to Romania, where "cadets are to receive modern aviation equipment from England and France to return to Poland and continue the fight."
The Four Karaś's of the Reserve Reconnaissance Squadron SPL Dęblin take off taking a course to Czerniowice in Romania. The fifth machine used by Cadet Observer Edward Chorąży remains in place as a result of the accident.
Report of Fw. Wolfgang Koch from I./ZG 2 from flight on September 14, 1939
The following report is about the combat flight that I/ZG 2 made on September 14, 1939 between15.20 and 17.30. This flight was made by 7 Bf-109D from a headquarters key and 1 Staffel. The takeoff took place after bomb dropping on the airport in Dębica, where the unit was stationed, by He-111P from Stabsstaffel/KG 55, on the discovery of a large number of Polish aircraft at the airport in Brody. In the combat flight participated: commander Hptm. Johannes Gentzen, Lt. Hartwig-Bonnies Domeier, Ofw. Heilmeyer, Uffz. Fischer, Fw. Wolfgang Koch, Uffz. Georg Schuch and Fw.d.Res. Wolfgang Brachs. South of the city of Brody, the unit encountered a large formation of Polish Karaś's heading from Wielick to Stanisławów. These were seven machines from the SPL Dęblin Reserve Reconnaissance Squadron and about ten from the SPL Dęblin 3rd Pilot Training Squadron. German pilots reported shooting down as many as 14 machines, of which eight were officially credited. F. Koch reported shooting down two machines, but they were not recognized. During the fight, he was hit by an gunner from Karaś he attecked and was forced to land his damaged aircraft on a belly northeast of Garwolin. After landing, he abandoned his Bf-109D WNr 507. The wounded pilot returned to the unit until around October 5, and then he wrote the following report.
The Reserve Reconnaissance Squadron lost 2 P.23A. The first crew consisting of: Cadet Józef Mika, Cadet Pilot Włodzimierz Łomski, Cadet Gunner Jan Matuszkiewicz was killed. Second Karaś with crew Cadet Władysław Cehak, Cadet Platoon Comdr. Leonard Pruski (name of the gunneris not known) on board was completely broken up during an attempted forced landing, as a result of which the observer was wounded. Lack of information does not allow to determine the losses of the Pilot Training Squadron.
I shot down the first Polish bombing machine and found myself behind the second one, starting the pursuit. The guy was shooting like crazy, but I didn't let myself be upset and kept behind him firmly. As soon as I got close enough, I pressed the trigger on my machine guns. The series hit. At the same time, however, my machine got a hit too and I had my hands full. I got a hit in the cabin, there were shards of glass in my eye blinding me for a few seconds, and worse I felt hot behind me. I got a hit in the tank - the jalopy is burning. My word! I have to get off! Strange, how calm I stayed at this moment. I arranged everything on myself, reached for the pistol, adjusted the parachute braces so that I could free myself from them as soon as possible after landing. Meanwhile, it was getting hotter behind me and I was sure that after rejecting the cabin cover, there would be a draft that would cause the fire to develop quickly. There is a forest below, but something like a meadow can be seen between the trees, a great place to land. I safely bring the machine down, jump out of the cab as soon as possible, and give four shots to the engine so that the plane burns properly and does not fall into the hands of Poles.
Latest posts by Krzysztof Zięcina
(see all)