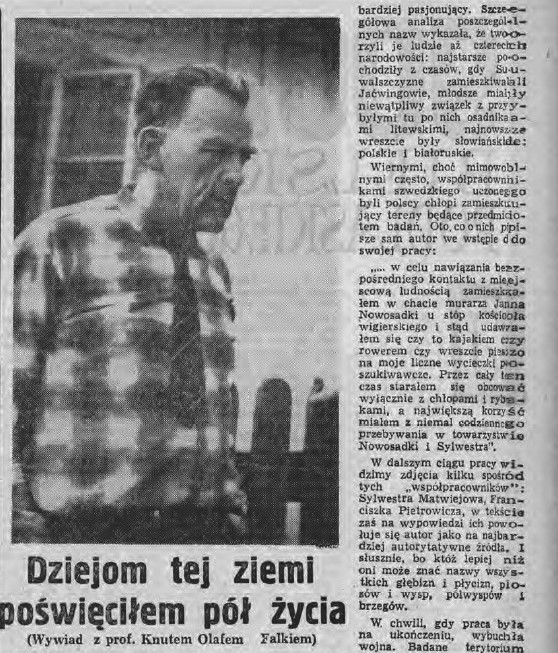 In 1955, the expedition of the State Archaeological Museum in Warsaw comes to Suwalszczyzna under the direction of dr. Jerzy Antoniewicz. The expedition operates under the aegis of the Polish Academy of Sciences. In 1959, Professor Knut-Olof Falk, along with a group of students of Slavic Studies at the University of Lund, is invited to conduct research in Szwajcaria near Suwałki. From now on The Comprehensive Yotving Expedition will be associated with the Suwałki region for many years.
In 1963, an agreement was concluded between the Białystok Scientific Society, the Polish Academy of Sciences, on the Polish side, and the Swedish Institute and the University of Lund, on the Swedish side. It began, as it was jokingly called, "the second Swedish Deluge", which lasted until the late 1970s. In one of the interviews given to Gazeta Białostocka in 1961, prof. Knut-Olof Falk said: "I devoted half my life to this land" but actually he devoted much more to it.
As you can see, we've recently posted a lot of information about prof. Falk, so well deserved for the history of this land. Why? We'll solve the puzzle in a few days.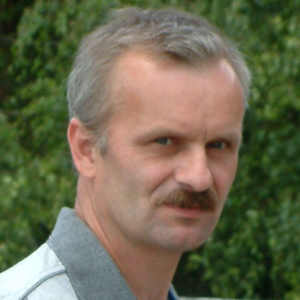 Latest posts by Ryszard Korąkiewicz
(see all)