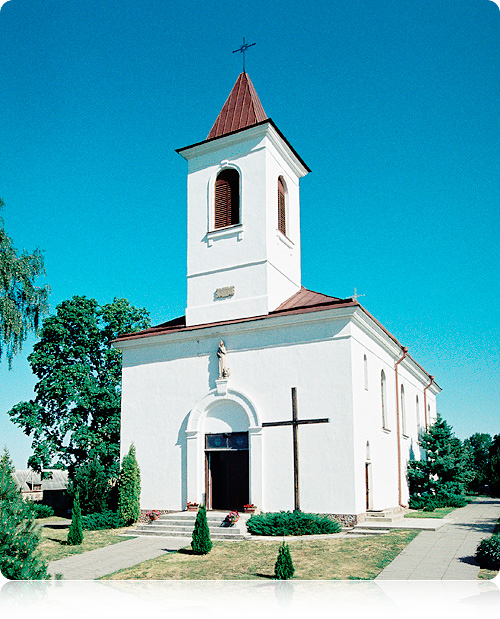 Indexed resources
Access via Geneo search engine:
Births: 1913
Marriages: 1916-1917 (fragments), 1926, 1932 (fragments)
Deaths: 1916 (fragments), 1918 (fragments), 1926, 1937 (from the index)
From the Geographical Dictionary of the Kingdom of Poland
Adamowicze (wielkie i małe), wsie, pow. augustowski, gm. Łabno, obie mk. 295, domów 37. Kościół murowany, wystawiony kosztem parafian w 1855 r.; st. p. Sopoćkinie. A. par. katol. dek. augustowskiego, dusz 2596. A. stanowiły niegdyś rozległe dobra narodowe, w skład których wchodziło mko Lipsk i około czterdziestu wsi. Obecnie grunta wioskowe i osady Lipska przeszły na własność włościan.