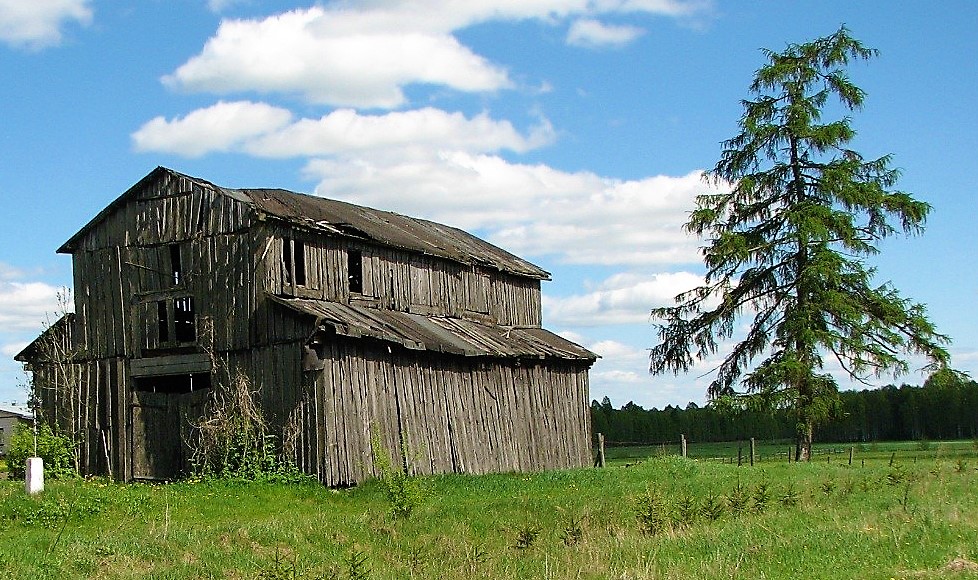 In my computer I collected some photos about wooden construction in Sztabin and the area that I once took just not to forget my hometown. My grandfather Antoni was a carpenter, a bit of a sawmill worker. He built houses, roof trusses, he was building, as Fr. bishop Tadeusz Zawistowski, a roof truss in the churches in Kobyliny and Sokoły and others. After World War I he was renovating the roof of the Sztabin church. He supposedly specialized in the construction of a tobacco dryers. There was a drying room in the farmyard of Sobotko, which is now slightly rebuilt to a smaller size, stands on the Siebiedziński property on Rybacka Street. It is not excluded that the great dryer from Krasnoborki is the work of my grandfather. The two brothers of grandpa Antoni who remained in the USA were also carpenters.
Antoni was self-taught, but in 1907 he was on a drawing course in Warsaw.
More information about Antoni and the whole Sobotko family is in my book entitled "We from Sztabin". I encourage you to read it.
As a supplement, I share photos of wooden construction from our sides. In the first photo, the wooden cross from Krasnoborki no longer exists, author unknown.
The next photo shows the carpentry knot in the attic of the Sobotko house in Sztabin, dating back to around 1915.
Na następnych dwóch zdjęciach widać wspomnianą suszarnię tytoniu w Krasnoborkach. Zdjęcia pochodzą sprzed 15 lat i nie wiem, czy suszarnia stoi tam, gdzie stała po dziś dzień.
The old photo immortalizes the already mentioned Sobotko house from around 1915. All the buildings were wooden, the fence and the gate as well. The whole probably built grandpa Antoni. At present the house is insulated and covered with siding.
The next photo is the former home of the Zdanowicz family, my grandmother Stefania's family. My guess is that this house may come from around the mid-nineteenth century. It looks like a skeletal structure, filled with wooden slats and clay, maybe mixed with lime. This house is still standing next to the Sobotko house. It was renovated, timbered many times, etc. This house was bought by Michał Łazarski, a member of parliament of the Second Polish Republic. This property borders directly with the Sobotko farm.
The last photos were taken in the village of Ewy: the house of my grandfather Szyc, a wooden cross from 1914 and a cellar.
In our area you can still find many examples of old wooden buildings. I encourage you to wander and photograph these often very rare buildings.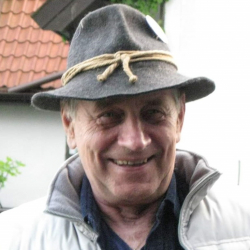 Latest posts by Andrzej Sobotko
(see all)